2019 LinkedIn Free Webinar: How to Raise The Bar On Talent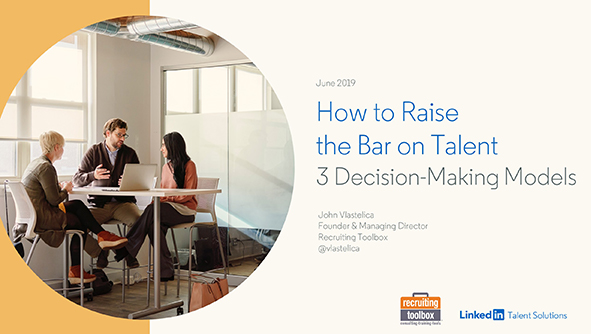 John Vlastelica walks you through the pros and cons of bar raisers (used by Amazon), hiring committees (used by Google), and pipeline (used by university recruiting teams) interview models. John co-built and scaled the Amazon bar raisers program when he was head of tech recruiting there, and as a consultant, has helped companies put hiring committees and pipeline interviewing models in place. But does that mean you should leverage one of these for your org? Not necessarily.

Interested in learning more about how Recruiting Toolbox helps organizations raise the bar on hiring? Check out our custom interview training offering.
Just want the slides? Download them here.