Talent Advisor Diagnostic Tool
How do you know if you're operating as a Talent Advisor? Our team here at Recruiting Toolbox is engaged by world-class companies to help elevate their recruiters to Talent Advisors, and as part of our work, we assess how effectively recruiters engage and influence hiring managers. Leverage what we've learned to self-assess your capabilities with this free one-page diagnostic tool.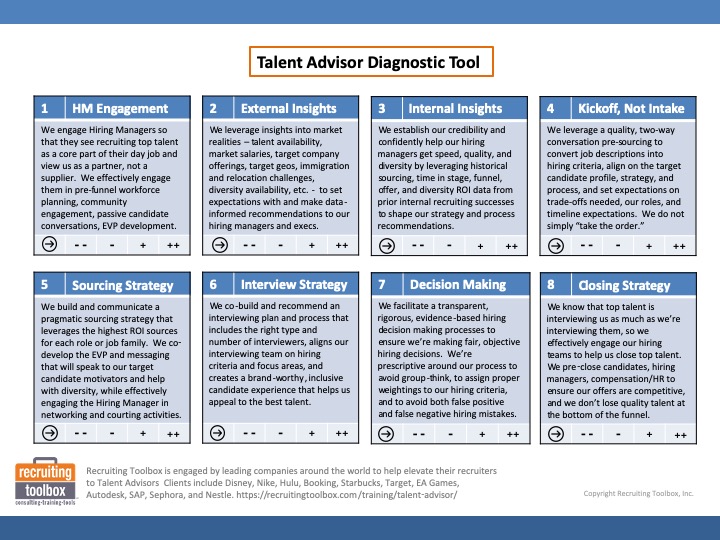 If you'd like to learn more about our custom Talent Advisor workshops, and how we help TA teams better lead the process, build better strategies, engage hiring managers more effectively, leverage data to educate and influence, and improve speed, quality, and diversity, please check out our Talent Advisor Training or download the Overview Document.
Additionally, check out our recorded webinars and presentations for free content to help you play a more strategic role with your business.