LinkedIn TalentConnect Session:
How to be a Strategic Talent Acquisition Pro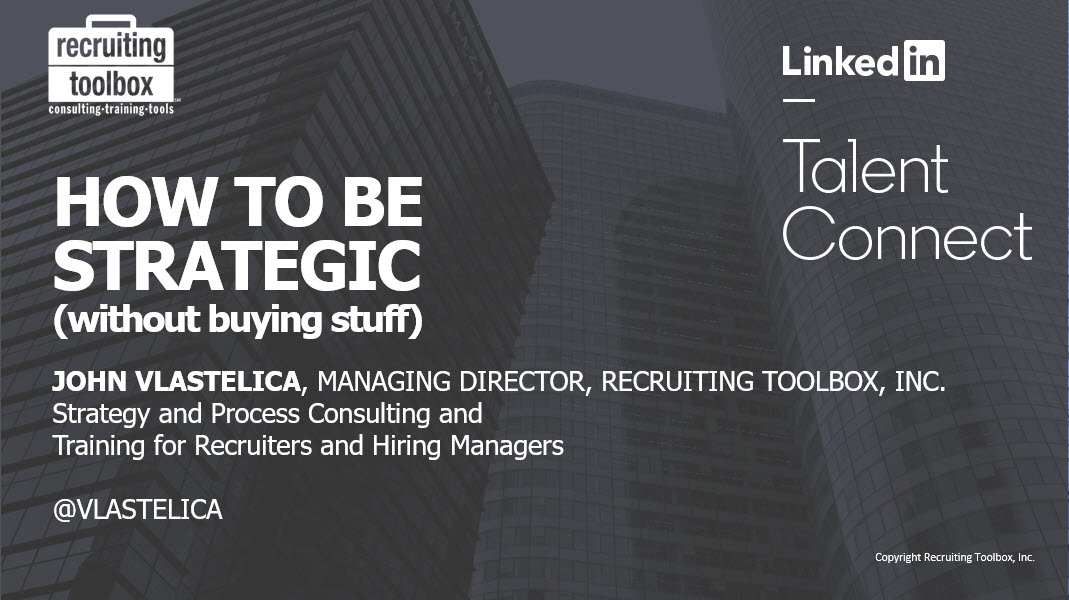 We want to be strategic, right? And our hiring managers want us to be strategic, too, right? So, let's do it! In Fall 2019, John Vlastelica shared low cost, practical, STRATEGIC things we can do to differentiate ourselves as a top recruiter and deliver a ton of value to our business. He shared 9 real examples that don't require us to buy some new tool, or follow some guru's "looks good on paper, but won't work in the real world" advice. Download a PDF of John's slides here. Connect with John Vlastelica on LinkedIn.